Bitcoin and EUR/USD have a direct correlation
EUR/USD leads
Bitcoin's recent bullish trend has been based solely on the dollar's weakness
Today is the last trading day of a busy trading week in the traditional currency market. Three central banks (Federal Reserve, European Central Bank, Bank of Japan) have announced their interest rate policy decisions.
For cryptocurrency traders, and especially for Bitcoin investors, the first two central banks directly impact Bitcoin's price action. As it turns out, after being part of numerous institutional investors' portfolios, Bitcoin's price just follows the US dollar movements.
Sure enough, the volatility in the cryptocurrency space is much higher than in the traditional currency market. Nevertheless, one cannot ignore the direct correlation between the EUR/USD exchange rate and Bitcoin in the past several months.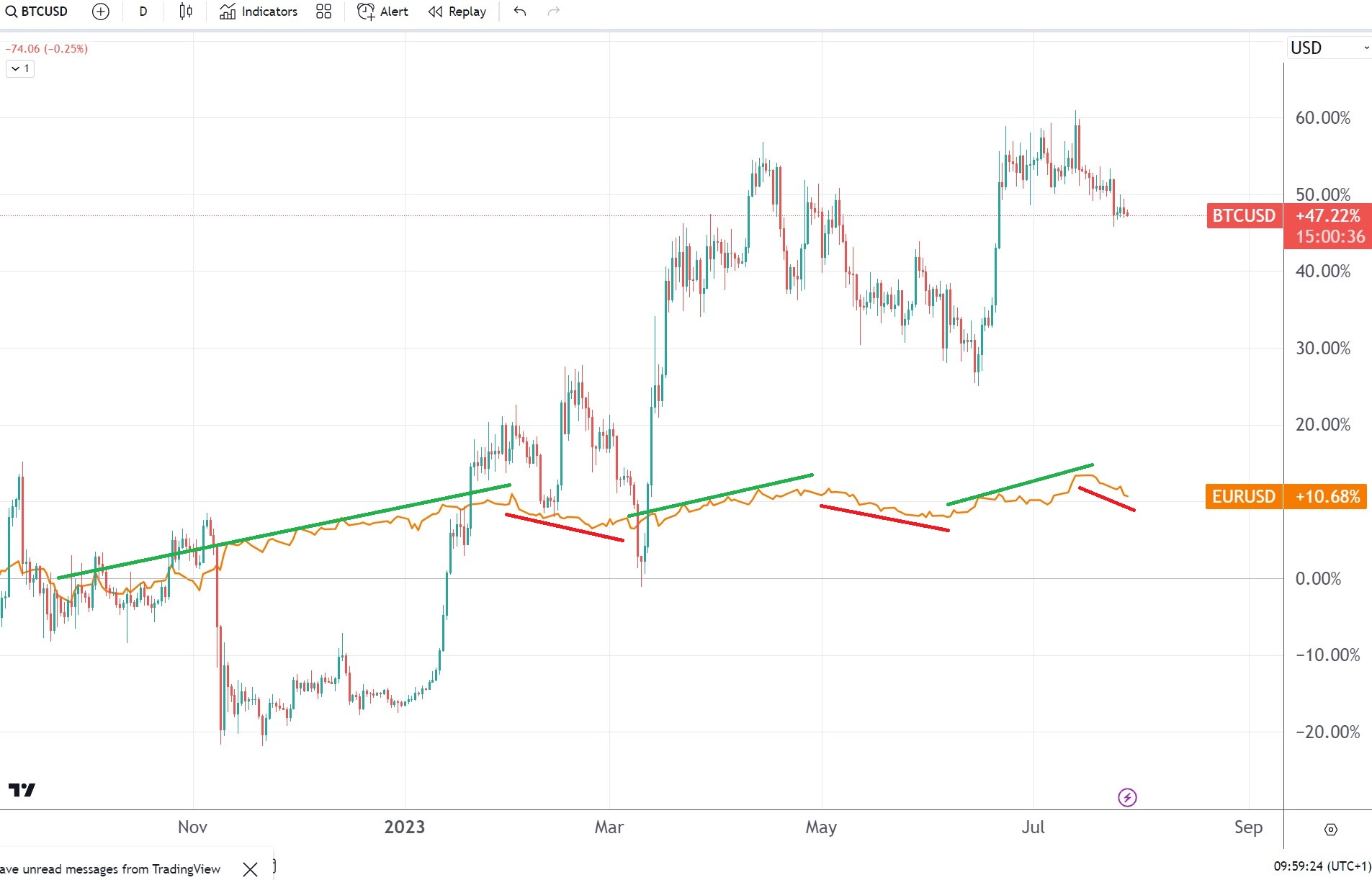 Bitcoin and EUR/USD have a direct correlation  
EUR/USD bottomed in October last year and has rallied ever since. Sure enough, corrections appeared, but the overall trend remained in place.
The chart above shows the different cycles that the EUR/USD formed from left to right. Unsurprisingly, Bitcoin followed.
For example, despite making a new lower low at the end of 2022, Bitcoin bounced and rallied at the start of the new year. Basically, it caught up with the EUR/USD bullish trend.
Since then, every correction or rally on the EUR/USD pair was met with a similar response from Bitcoin. Therefore, it is fair to assume that if Bitcoin hodlers hope for the price to break and hold above $30k, it can only do so with a bullish EUR/USD price action.
Leave a comment