Dogecoin is unable to break above the $0.1 resistance level
It failed to rally in 2023
If Bitcoin gives up some of its 2023 gains, Dogecoin should retest the lows
Dogecoin is the 9th cryptocurrency in terms of market capitalization, and it had quite a day yesterday. It jumped 5% as Elon Musk, CEO of Tesla and SpaceX, tweeted that the Starship launch may take place on Doge Day.
But that spike was not enough for a sustained bullish run. In fact, Dogecoin is down over 8% in the last 24h, as the $0.1 level still provides stiff resistance.
So what to expect from Dogecoin price moving forward? What does technical analysis say?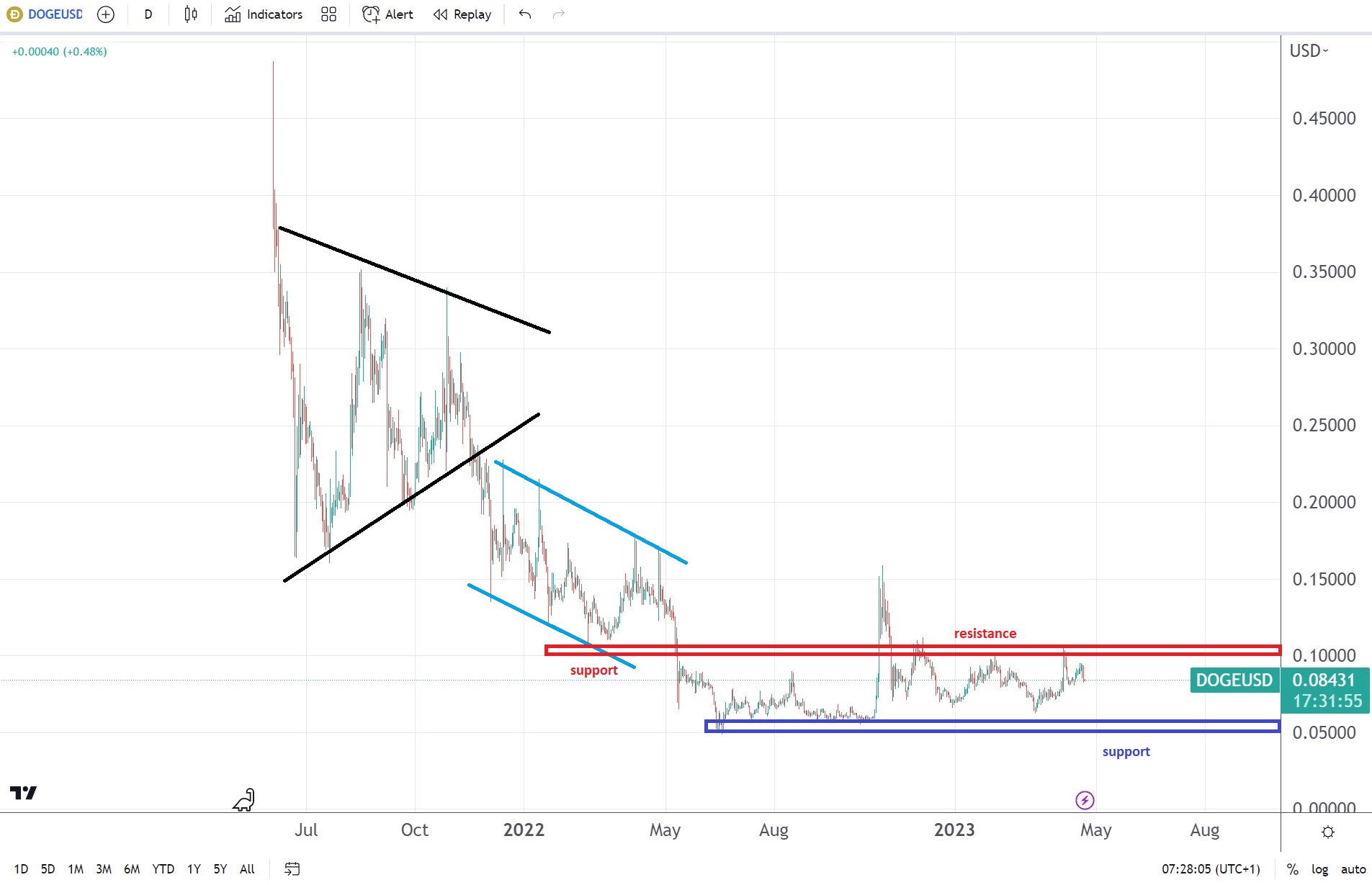 Dogecoin remains bearish while below $0.1
Dogecoin price soared 23,000% in 2021 in what appeared to be a rally that will never stop. But the market formed a contracting triangle that acted as a reversal pattern.
By the end of the same year, Dogecoin had given up most of its gains. However, as it turned out to be, it was only the beginning of a bear market that lasted into 2022 and beyond.
Since the start of 2023, leading cryptocurrencies like Bitcoin saw their price surging. Unfortunately, it was not the case with Dogecoin, which still finds stiff resistance at $0.1.
Therefore, while below resistance, the bias remains bearish. What if Bitcoin corrects from the 2023 highs? If it does so, then Dogecoin will eye a new test at the all-important $0.05 support level.
Leave a comment