DOTUSD bullish setup in the makings
The risk-reward ratio is close to 1:4
A possible bullish case pattern supports the scenario
Money management is one of the areas in which many retail traders fail. Discipline is needed for success in speculating markets, and erratic price action can fool even the more experienced. 
Because of that, a system based on money management rules helps the trading account as it offers the trader more chances to survive the market's volatility. That is especially the case in the cryptocurrency market, where volatility is much higher than in other traditional markets. 
The rule of thumb says that one should not enter a trade without a risk-reward ratio of at least 1:2. Effectively, it means that the trader expects twice the reward for every unit of risk taken. Simply put, the trader expects to make two dollars for every dollar risk. 
Naturally, the bigger the rr ratio, the better. In the case of DOT/USD, a risk-reward ratio of 1:4 might be possible, given how the price action behaved from the 2022 lows.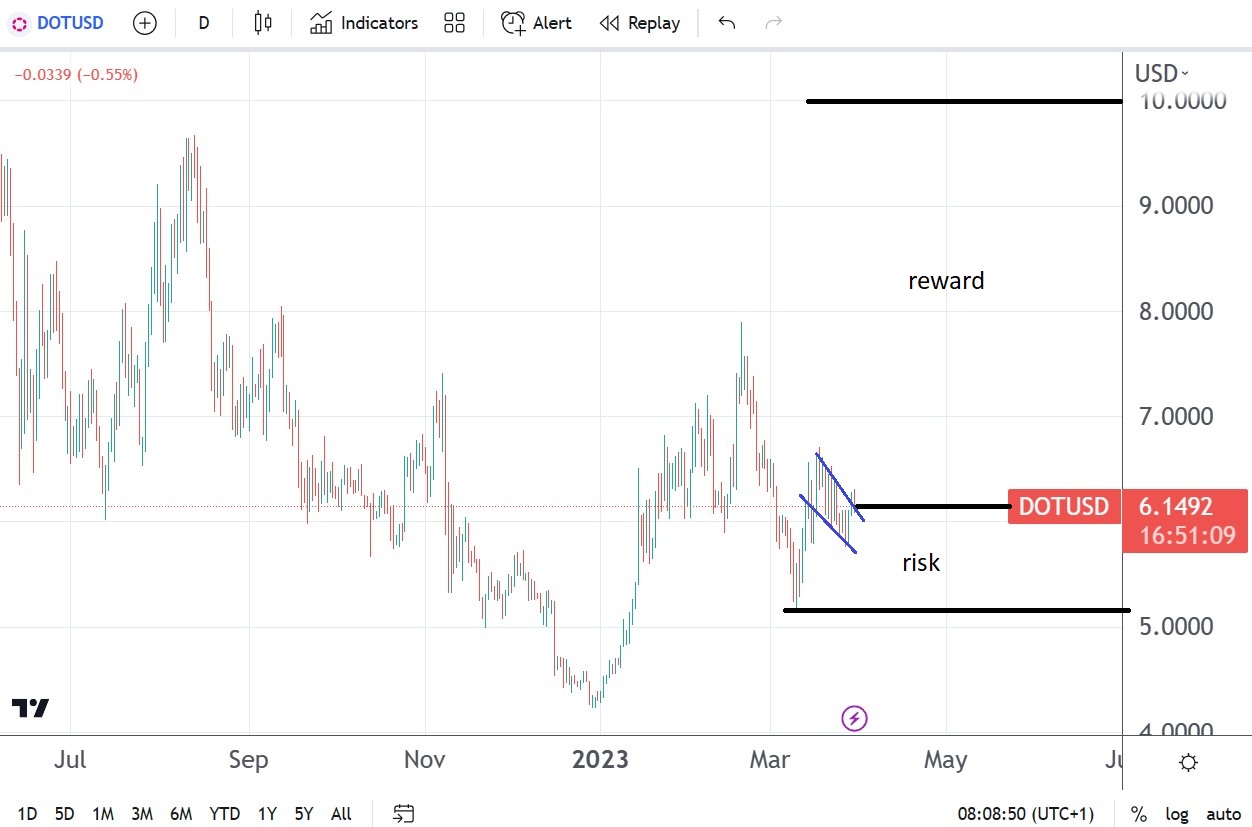 A possible bullish flag pattern supports the trade
The most recent price action shows a possible bullish pattern. Ideally, the price action should break above the pattern's highest point and keep rallying. 
The invalidation point of both the bullish flag and the bullish scenario is $5. Therefore, the market must hold above $5, and traders should expect more strength on a break above $8. 
Leave a comment