The spectacular crypto comeback has stalled following a series of weak corporate earnings from the United Stats. Ethereum pulled back to $1,500 on Thursday as data showed that the put/call ratio was heading higher. It has fallen by over 5.90% from the highest point this year.
Put and call ratio slips
The options market is an important one across all asset classes, including cryptocurrencies, stocks, and commodities. It involves placing put-and-call trades on an asset. A call gives the trader the right to buy an asset while a put gives them the right to sell.
The put to call ratio is an essential tool that traders and investors use to predict whether an asset will rise or not. That is why it is an important part of the fear and greed index. 
Data compiled by The Block shows that Ethereum's put/call ratio has edged upward slightly in the past few days. It has risen from 0.24 on January 4 to a high of 0.3. Historically, a lower ratio is usually preferred since it means that there are more buyers in the options market. Still, it should be noted that The Block's data comes only from Deribit and does not include other exchanges.
Meanwhile, another data by CoinGlass shows that the number of short liquidations in key exchanges rose to the highest point in months on January 15. Liquidations have continued but at a slower pace since then. However, at the same time, long liquidations have been rising. On Wednesday, they rose to the highest level since December 16 of last year.

The main reasons for these liquidations is the weak financial results by companies like Goldman Sachs and JP Morgan. Some of these firms have warned about a recession and announced significant job cuts. Microsoft is laying off over 10,000 people. 
Ethereum price forecast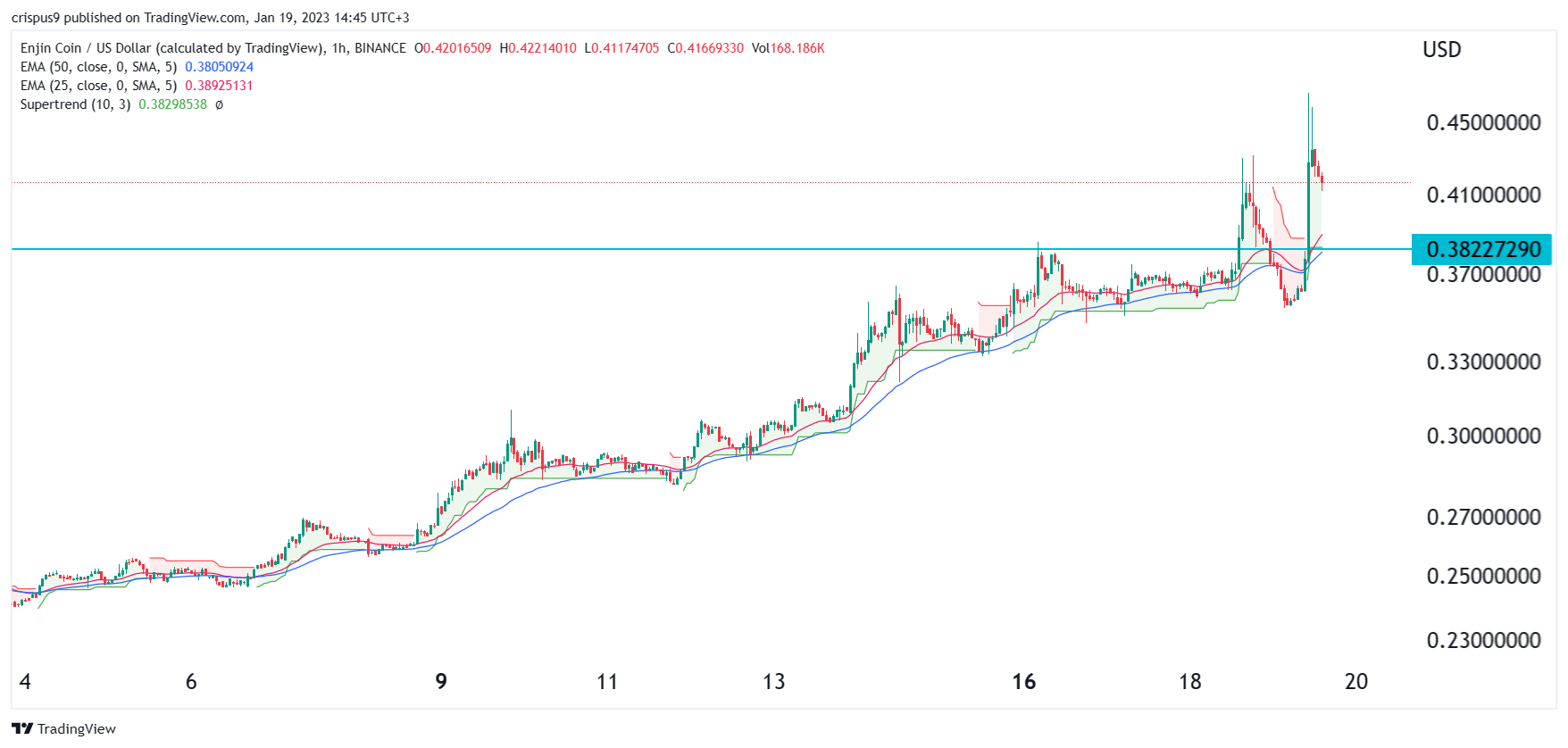 Ethereum has stumbled as put and call ratio and long liquidations rise. This stumbling happened as the coin reached a high of $1,612, the highest point since November. It has moved slightly below the descending trendline shown in purple. 
At the same time, it has struggled moving above the key point at $1,667, the highest point on November 4. Therefore, I still believe that the outlook for Ethereum is still bullish, with the next key point to watch being at $2,000 as I wrote in this article.
How to buy Ethereum
eToro
eToro offers a wide range of cryptos, such as Bitcoin, XRP and others, alongside crypto/fiat and crypto/crypto pairs. eToro users can connect with, learn from, and copy or get copied by other users.
Binance
Binance is one of the largest cryptocurrency exchanges in the world. It is better suited to more experienced investors and it offers a large number of cryptocurrencies to choose from, at over 600.
Binance is also known for having low trading fees and a multiple of trading options that its users can benefit from, such as; peer-to-peer trading, margin trading and spot trading.
Leave a comment