Solana builds energy to break above stiff resistance
Bullish flag pattern points to $40
Conservative traders should wait for the market to move first
Solana is a blockchain rivaling Ethereum, and it is moving in a relatively tight range against the US dollar. Like many other cryptocurrencies, Solana bottomed late last year, and then it rallied with the crypto market.
But in the past several weeks, the price action stalled. Lately, it has a hard time holding above $20, as sellers appear on any bounce.
So what does the technical picture show?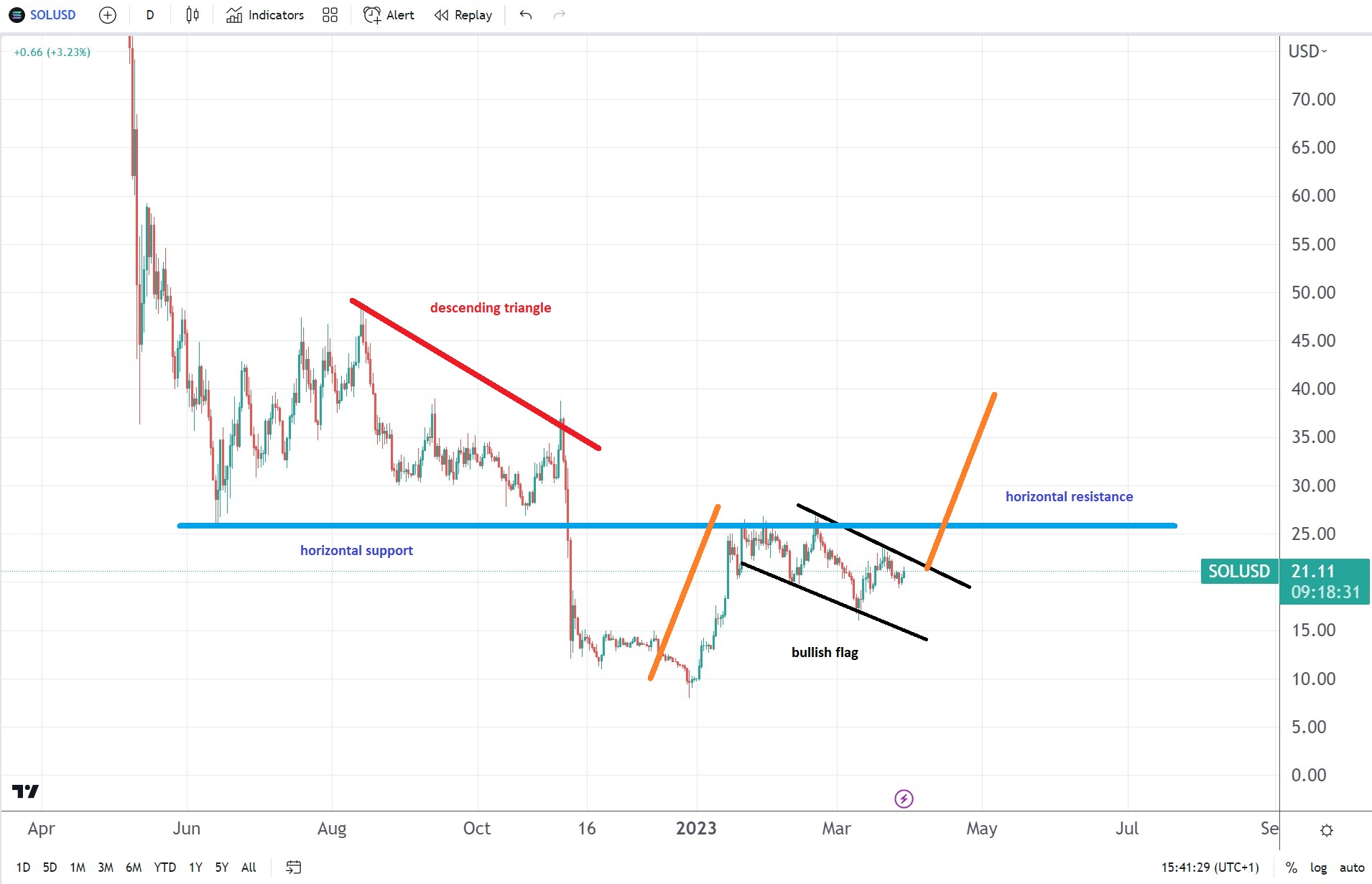 Bullish bias persists despite recent consolidation
During the 2022 bear market, the market formed a descending triangle with a horizontal base in an area between $25 and $30. The support was eventually broken as the price dived below $10, but buyers emerged as Bitcoin and other leading cryptocurrencies rallied hard in early 2023.
After rallying with the entire market, Solana met resistance in the previous support area. It is now trying to clear it, and forms what appears to be a bullish flag pattern.
Bullish flags are continuation patterns. Their measured move equals the distance from the recent low to the start of the flag, projected from the flag's upper trendline.
It points to a move above $40, but bulls should not rush into going long just yet. Ideally, bulls should wait for the market to close above the resistance area, as it would mean that the bullish flag pattern ended. Then, it makes sense to stay long for the $40 level with a stop at $24.
Leave a comment