Solana's price action remains bearish while below $40
A series of lower highs is still valid
Only a bullish break above $40 invalidates the bearish sentiment
Designed to support smart projects and decentralized apps, Solana was launched in the first quarter of 2020. What followed was one of the most impressive rallies in the cryptocurrency market's history. 
Sure enough, the pandemic did help, as people were literally throwing money into any project that had something to do with online businesses. Also, governments and central banks flooded the financial system with cheap money, so speculation reached extreme levels in the cryptocurrency market and the stock market. 
As such, at its peak in November 2021, Solana's performance against the US dollar has reached 18640.78%. It traded above $225, but the drop was as impressive as the rise. 
It now trades around $20, well below its all-time highs. However, in terms of performance since inception, it delivered remarkable results, as even at the current levels the price is up over 1500% since launch.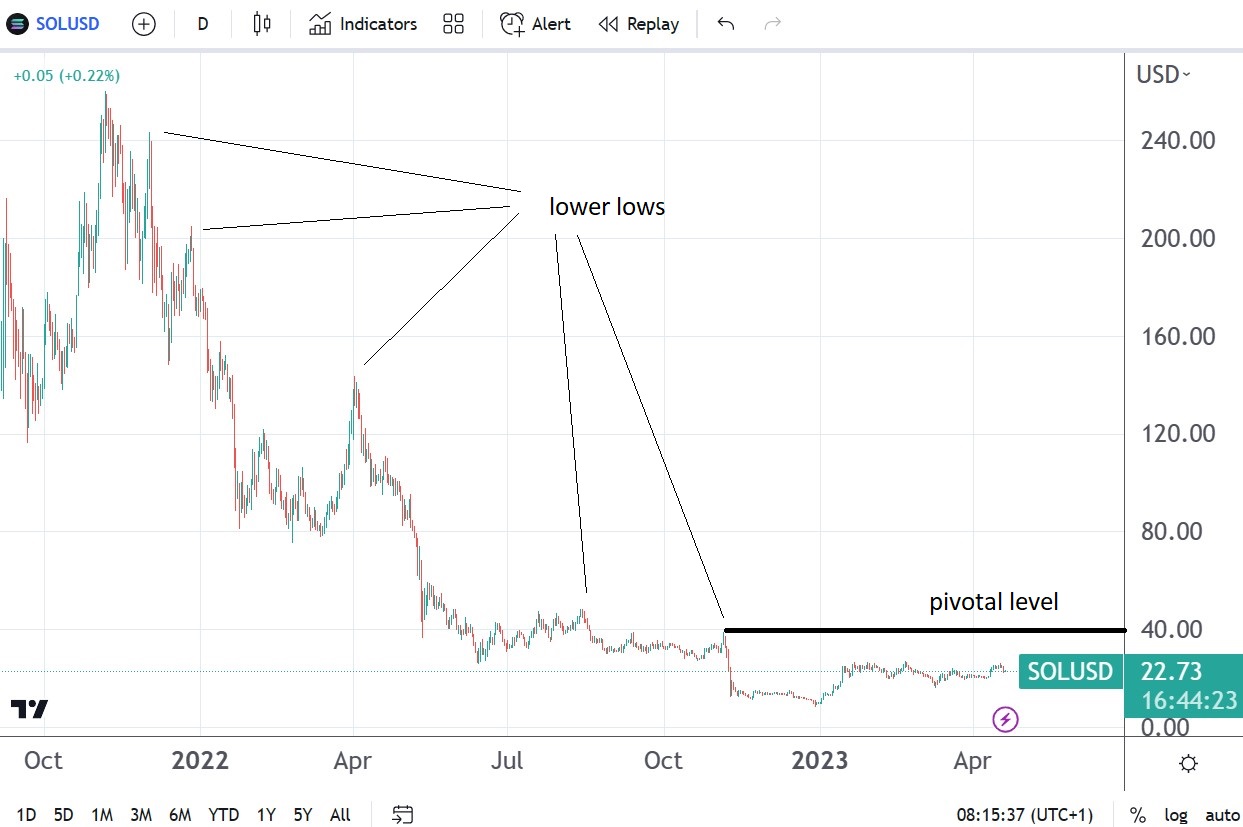 Bearish sentiment remains while below $40
In 2023, the cryptocurrency market bounced from its recent lows. Led by Bitcoin, other cryptocurrencies followed. 
Solana bounced from the lows when other cryptocurrencies bounced – at the end of 2022. Since then, it rallied sharply, but nevertheless, the bearish bias persists while below $40. 
Traders should focus on the series of lower lows that remains intact. Therefore, while below $40, the chances are that the 2023 rally is nothing but a bear market rally. Such rallies are known to be aggressive and misleading. 
Summing up, bulls may want to wait for Solana to trade above $40 again before establishing a long position. Otherwise, the risk is that the lows will be tested sooner rather than later, as bears will keep pressuring the market. 
Leave a comment