The Federal Reserve of the United States is expected to keep the funds rate on hold 
A dovish message would spell trouble for the US dollar 
Bitcoin may overcome resistance seen at $30,000
Today is a big day for financial market participants because the Federal Reserve of the United States will announce its monetary policy decision. The consensus is that the Fed will "skip" a rate hike at its June meeting, but it will have a hawkish tone suggesting that another rate hike may come in July.
Therefore, the message to market participants might be mixed. On the one hand, by pausing the rate hikes, the Fed sends a dovish message. On the other hand, by suggesting another hike will come in July, the message turns hawkish.
In other words, today's decision might have something for both bulls and bears. For Bitcoin, the dollar's direction matters because, lately, Bitcoin has moved together with the dollar.
For example, the dollar peaked last October when US stocks bounced from their lows. So did Bitcoin, albeit the rally started only in 2023.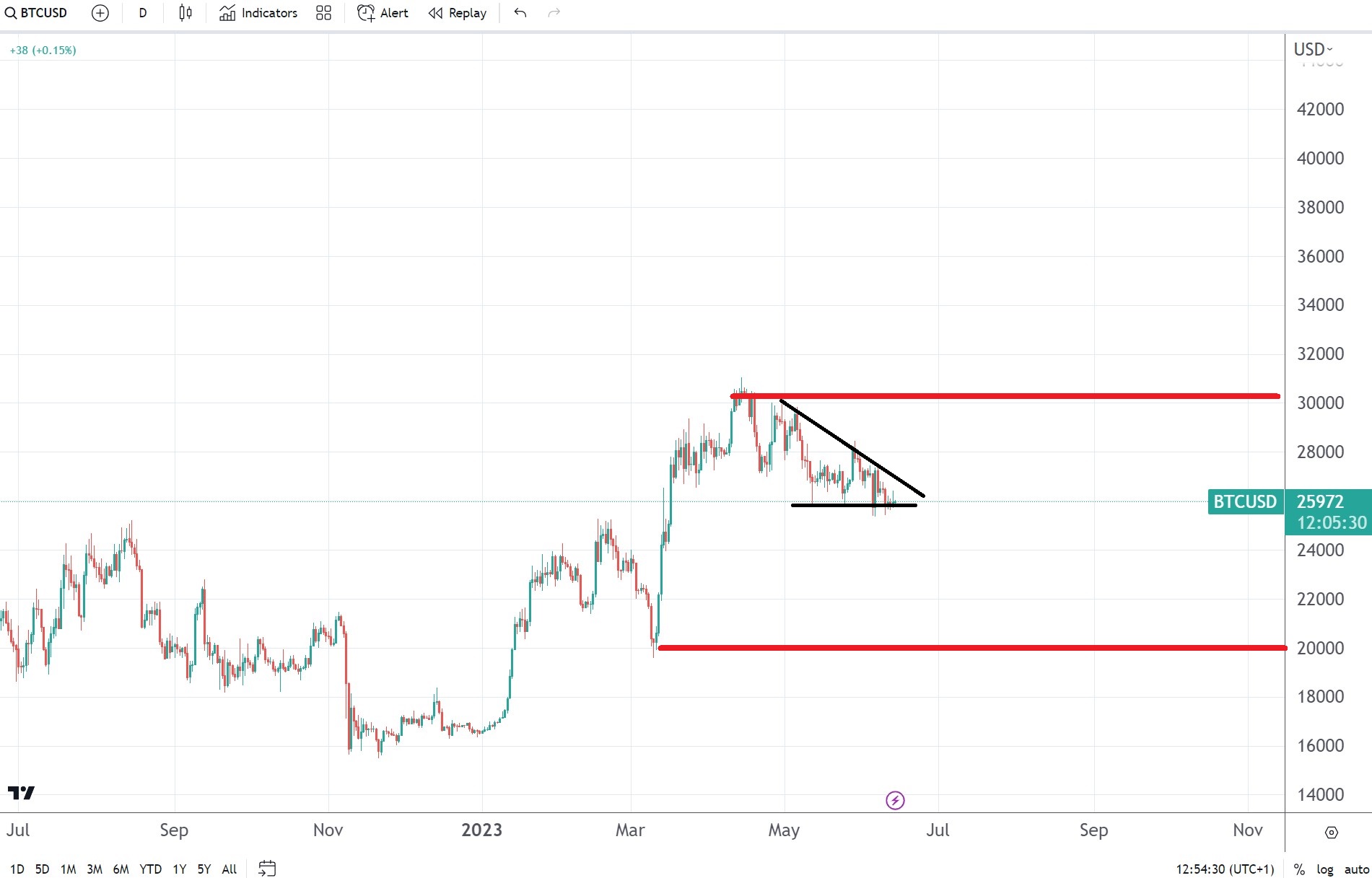 Bitcoin trapped between two round levels
Round numbers are important levels in technical analysis because people tend to take profits around such levels. In the case of Bitcoin, two levels are very important in 2023 – $30,000 to the upside and $20,000 to the downside.
The former offered resistance, and because the market is close to it, it suggests that the consolidation seen in the last months may just be a continuation pattern. Therefore, Bitcoin would likely rally some more if bulls manage to overcome resistance.
On the flip side, one may spot a possible descending triangle. A clear break below support should open the gates to further weakness towards $20,000.
All in all, the bias remains bullish while Bitcoin trades near the $30,000 level. On a dovish Fed, resistance might be easily broken.
Leave a comment